Who We Are
We Food Tech Professional Advice is ISO 9001:2015 (QMS) Certified Organization. We Provide Consultancy cervices for in Dairy & Ice Cream Industry & all kind of food safety trainings. We also partner with multiple Food Safety training agencies to Provide Certification from FSSAI/FOSTAC. We provide all kinds of training and certification require by Food technologist in food industry.
Certified: ISO 9001:2015 (Quality Management System)
DIC Reg. No: UDYAM-MH-01-0079467
NCS ID:- E17J74-2048352783131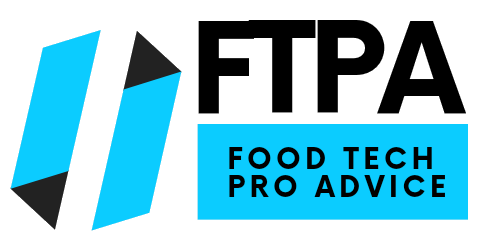 Welcome to Food Tech Professional Advice (FTPA)!A
bout Us:
FTPA is a leading food safety training agency committed to empowering individuals and businesses in the food industry with the knowledge and expertise necessary to uphold the highest standards of food safety. Our mission is to promote safe practices and contribute to the overall well-being of consumers by ensuring that food professionals are well-trained and equipped to handle food safety challenges.
Who We Are:
At FTPA, we are a team of dedicated food safety experts, trainers, and educators with extensive experience in the food industry. Our passion for food safety drives us to provide top-notch training programs that align with industry best practices and regulations. We strive to make a positive impact on food safety practices worldwide.
Our Training Philosophy:
We believe that education is the cornerstone of maintaining a safe and healthy food environment. As such, our training philosophy revolves around the following principles:
1. Comprehensive Curriculum: Our training courses are thoughtfully designed to cover all aspects of food safety, from basic hygiene practices to advanced hazard analysis and critical control points (HACCP) principles.
2. Industry Relevance: To stay ahead of the ever-evolving food safety landscape, our courses are regularly updated to reflect the latest regulations, technologies, and trends in the food industry.
3. Practical Approach: We emphasize practical learning through real-life case studies, interactive workshops, and simulations to help participants apply their knowledge effectively in real-world scenarios.
4. Customized Solutions: Understanding that each organization's needs are unique, we offer tailored training solutions to meet specific requirements, ensuring the most effective learning outcomes.
Our Training Programs:
FTPA offers a wide range of training programs suitable for various roles and responsibilities within the food industry:
– Food Handlers Certification: Designed for entry-level employees, this course provides foundational knowledge of food safety principles and safe handling practices.
– Food Safety Supervisor: Tailored for supervisory and management roles, this program equips participants with the skills to oversee and maintain a safe food environment.
– HACCP Training: Our Hazard Analysis and Critical Control Points (HACCP) training ensures that food industry professionals can identify and mitigate potential hazards throughout the food production process.
– Allergen Management: This specialized course focuses on understanding, preventing, and managing allergens in food preparation to prevent adverse reactions.
– Food Safety Auditing: Geared towards auditors and inspectors, this program covers auditing techniques and compliance measures to uphold food safety standards.
Why Choose FTPA:
1. Expert Trainers: Our trainers are seasoned professionals with practical experience in the food industry, bringing real-world insights to the training room.
2. Industry Recognition: FTPA's certifications are widely recognized and respected by employers, providing a valuable edge in the competitive job market.
3. Flexible Learning Options: We offer both in-person and online training to cater to the diverse needs and schedules of our participants.
4. Ongoing Support: We believe in supporting our graduates beyond the training period, offering resources and assistance whenever needed.
Join FTPA Today:
Whether you are an individual seeking to enhance your food safety knowledge or a business aiming to improve your team's expertise, FTPA is your trusted partner. Together, let's raise the bar for food safety standards and contribute to a healthier and safer food industry.
Contact Us:
For more information about our training programs or to get started on your food safety journey, please [contact details]. Our friendly team is ready to assist you and answer any questions you may have.
Thank you for choosing FTPA as your partner in food safety education. We look forward to accompanying you on your path to success!
Our Team
We have best team to manage our training and certification program

JOIN ON CELLPHONE
You can join our training program on Zoom Meeting or Google Meet Application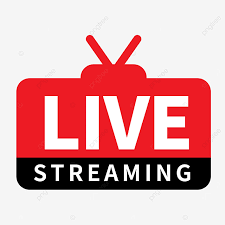 No Video Recordings
We Provide high quality contain with Live training programs, and best trainers team.

Best Offers
We Provide best offers and comparatively low cost for all training and certification program.

Secure Payments
We use highly secure payment getaway with your payment bill copy, so you get proof of payment.